SKINTAPER Mimik Lift
Our SKINTAPER Elixir is a rich product with a combination of specially selected active ingredients from the cosmetics world. Due to the intensive action by means of high-quality ingredients, the formula developed by DERMANEO quickly absorbs and has an efficient and long-lasting effect.
The SKINTAPER elixir reduces muscle contraction and thus causes smoothing of the skin and the reduction of facial wrinkles in an effective way. The result is visible and palpable. Your skin looks young, fresh and lifted.
APPLICATION: Due to the high concentration, it is sufficient to apply and massage a few drops after cleaning in the morning and evening on the areas to be treated on the face.
RESULTS: Visible smoothing of all facial wrinkles, deep wrinkles get a flatter appearance, smaller wrinkles are greatly reduced in a very short time, and recur faster. The elixir seals the skin and thus provides the necessary elasticity.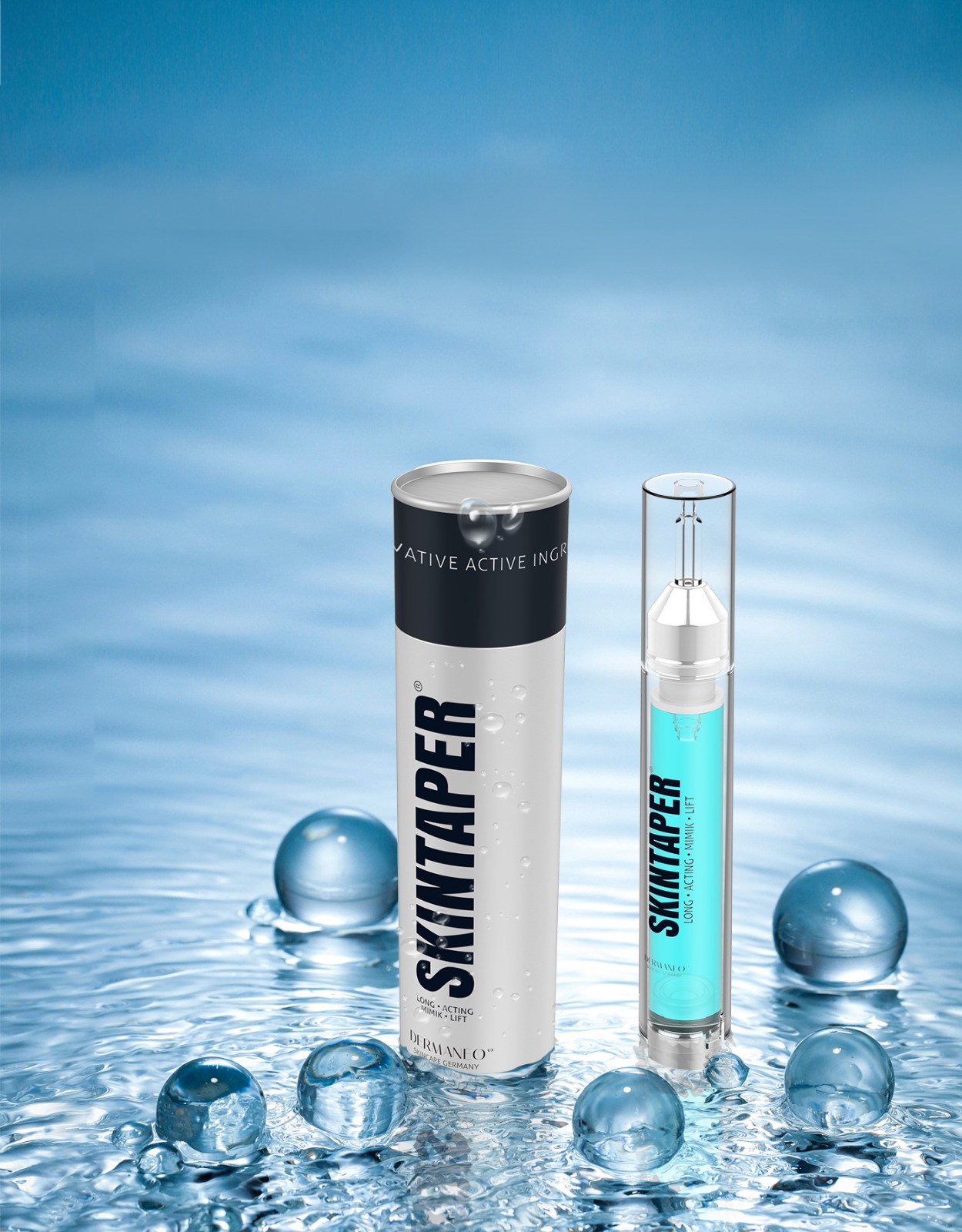 Characteristics of SKINTAPER®
The skinTAPER elixir facial expression lift can be applied to the forehead, upper lip, nasolabial and around the eye area as required. The basis is two highly effective ingredients in the cosmetic – the combination of argireline and hyaluronic acid.
Anti-Age
… slows down the aging process, acts against natural skin aging
Hyaluron
… donates Feuchtigkei and thus contributes to the reduction of facial wrinkles
Argireline
… a highly effective serum for effective minimization in facial wrinkles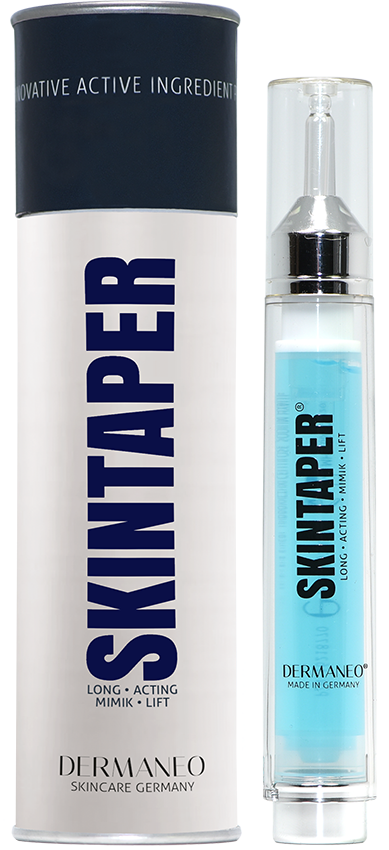 Care
… cares for special parts of the facial skin, leaving a relaxed feeling
Protection
… supports the elasticity of the facial skin, acts as a protective shield
Effect
… Multi-effect with highly effective ingredients to reduce facial wrinkles
Price on demand
Including. Vat.
DERMANEO GMBH
Gewerbering Sued 2 • 97359 Schwarzach
Bavaria Germany