Hand Creame
Well-groomed hands and nails, protection and regeneration of the most stressed skin of humans – who doesn't want that. The DERMANEO hand cream offers this and in addition it supports the skin in the self-regulation and the maintenance of a healthy acid protective coat.
Are your hands particularly stressed, do you feel a feeling of tension? Then up to three applications per day are sufficient. If you want to keep your hands supple, then one or two applications per day are enough.
The DERMANEO hand cream is designed in such a way that it develops a pleasant moisture when applied and rubbed, but quickly absorbs it shortly afterwards and thus the active ingredients act from the inside without delay. A side effect highly appreciated by our customers – unpopular greasy hands are passé by using derMANEO hand cream.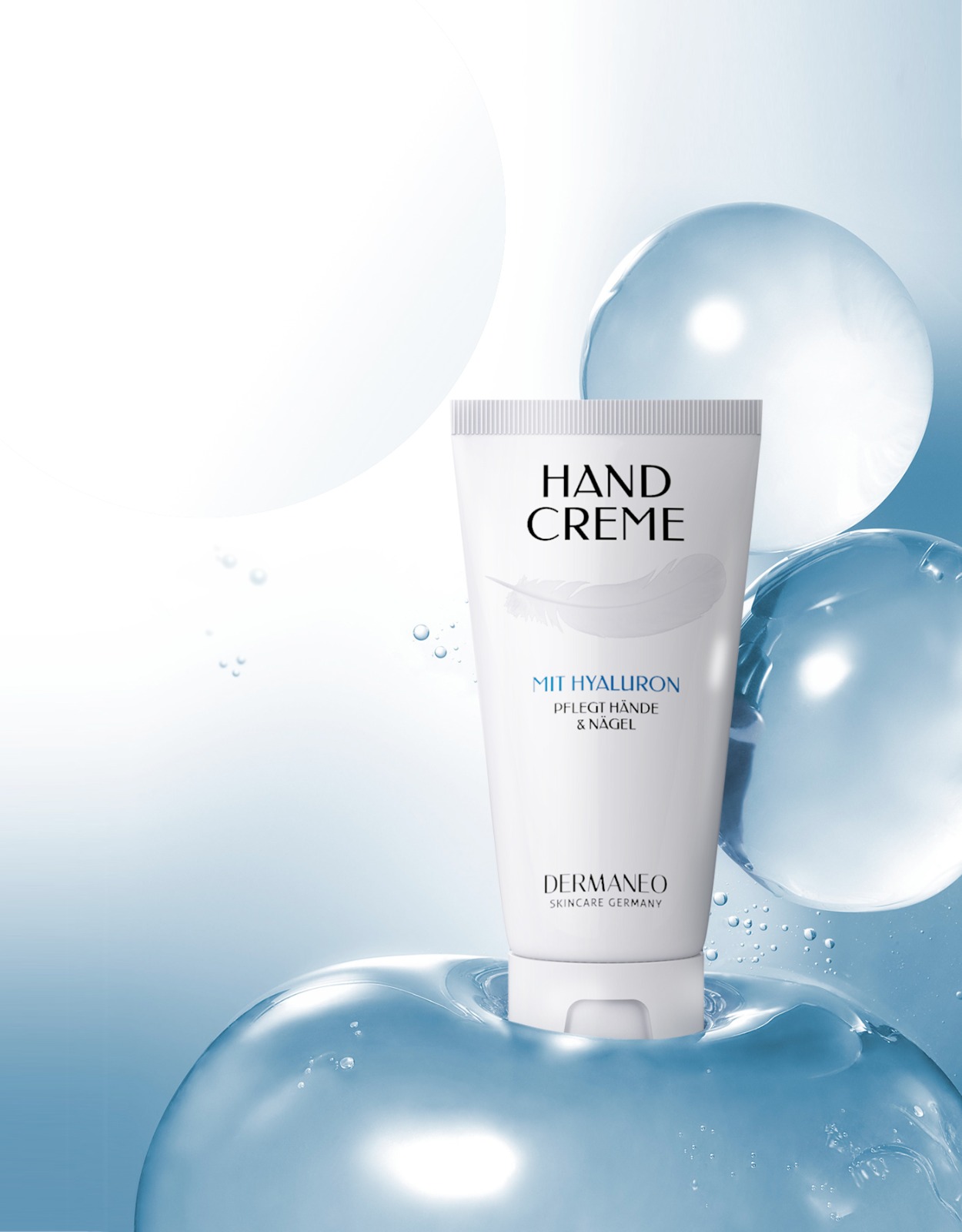 Characteristics of DERMANEO® hand cream
The hand cream for well-groomed hands and nails including hyaluronic and panthenol with multi-effect: moisturizes, thus supports the elasticity of the skin, acts as a protective shield and can thus slow down the anti-aging process. The DERMANEO® hand cream is a specially dosed care product for daily use.
Anti-Age
… slows down the aging process, acts against natural skin aging
Hyaluron
… donates Feuchtigkei and thus contributes to the reduction of wrinkles
Panthenol
… protects the skin and stimulates cell re-forming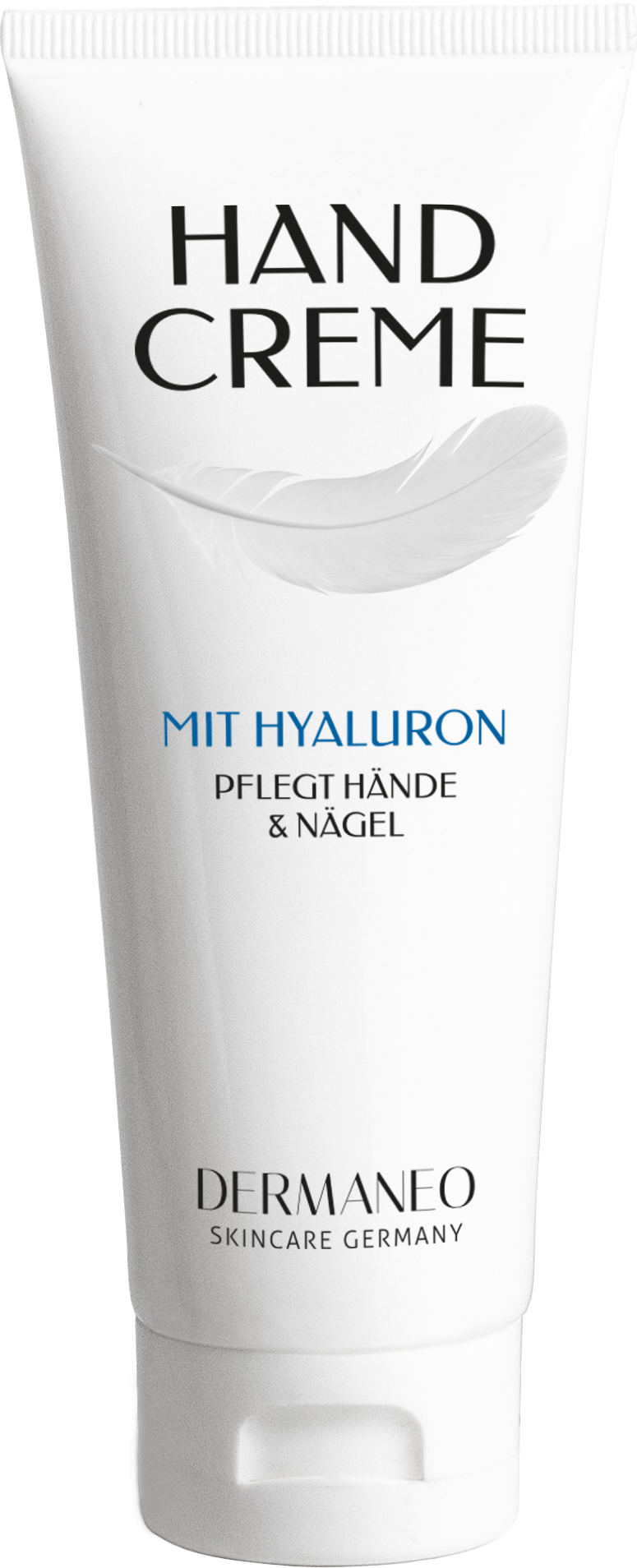 Care
… cares for hands and nails, leaves a supple feeling
Protection
… supports the elasticity of the skin, acts as a protective shield
Effect
… Multi-effect, sufficiently moist, fast feeding of the active ingredients into the skin layers
DERMANEO GMBH
Gewerbering Sued 2 • 97359 Schwarzach
Bavaria Germany