PROJECT AIMORE WITH AIRDOC®
Artificial intelligence in
medicine for free capacities
and more efficiency

Eye screening in diagnostics with AIRDOC-KI based on over 10 million comparison images recognises and evaluates the risks of the 6 neuralgic widespread diseases concerning cardiovascular events and endocrine disorders:
With all values for eye diagnostics
Arteriosclerosis / Hypertension
Myocardial infarction – plus complications
Cerebral infarction – plus complications
Red blood cells – plus complications
Tendon disorders, – injuries, cerebrovascular problems
Eye protection, nutrition, sport, lifestyle
The decisive plus in diagnostics and prevention
Eight years of intensive research and
over ten million examinations
The application of artificial intelligence (AI) in medicine has long since ceased to be a matter of pioneering projects or sketches of ideas. Rather, it is a recognized factor with numerous proven use cases that significantly boosts performance in practices and clinics.
AIRDOC® is based on eight years of intensive research and over ten million examinations, accompanied by international studies. The process quality and efficiency of AIRDOC® offers immense time savings in diagnostics, freeing the attending physician or various healthcare facilities from routine tasks. This frees up resources and provides the patient with additional recommendations, including referrals to specialists.
MOBILE FUNDUS CAMERA + AIRDOC® KI
For users without fundus camera AIRDOC® offers a corresponding hardware. Fundus camera and AI use are proven and can be easily combined. Via a user account, the AI software incl. history is available to the user via a personalized interface.
Users who already have a fundus camera, independent of a manufacturer, can upload the corresponding photos from their own stock to AIRDOC® KI. Here, too, the AI software including history is history is available to the user via a personalized interface.
Diabetic Retinopathy Auxiliary Diagnosis
AIRDOC® AI Fundus is the first AI-powered retina-based clinical assessment software using risk analysis to receive Class III medical device certification from the National Medical Products Administration (NMPA), a breakthrough in the medical AI industry.
Health risk assessment solution
AIRDOC®'s AI-powered health assessment can enable evaluation of up to 55 chronic disease-related risks from a single retinal image. The application has been proven millions of times (over 10 million retinal images as of 08/2022) and is easy to use.
Health risk assessment in multiple classes
The retina is the only part of the human body where blood vessels and nerves can be directly observed. Analysis of retinal morphology and structure allows accurate prediction of risk for cardiovascular events and endocrine disorders. In addition, many physical abnormalities show up clinically on the retina, making retinal photography a unique tool for health management.
Assessing health risks for large populations
Through research collaborations, AIRDOC® has built a retinal image database that is available to a large number of clients. By leveraging the collective knowledge of medical experts, artificial intelligence can analyze retinal images and provide health risk assessments and health advice to large groups of people.
Continuous health monitoring
AIRDOC® provides a comprehensive health management solution through continuous monitoring and quantitative analysis of user health data. Based on the history automatically created for this purpose, the health development is mapped.
Industry-leading accuracy
Thanks to its state-of-the-art deep-learning algorithm, vast amount of training data, unprecedented diversity of data sources, and high-precision image quality control, Airdoc AI-FUNDUS achieved industry-leading sensitivity and specificity in multi-center clinical trials.
Diverse application scenarios
AIRDOC®'s AI-powered retinal health risk assessment products are used in health centers, clinics, hospitals, physician offices, optometrists, pharmacies, and other settings to provide health risk assessment services to users.

… is the world's leading artificial intelligence (AI) in ophthalmic diagnostics, based on a constantly growing database with over ten million fundus images to date.

… offers a noticeable plus in free capacity, efficiency and precaution through an uncomplicated and fast vascular analysis with subsequent AI-based diagnosis.

… not only analyzes glaucoma, but the AI evaluates the six most important common diseases out of 55 health problems, evaluates them and provides recommendations.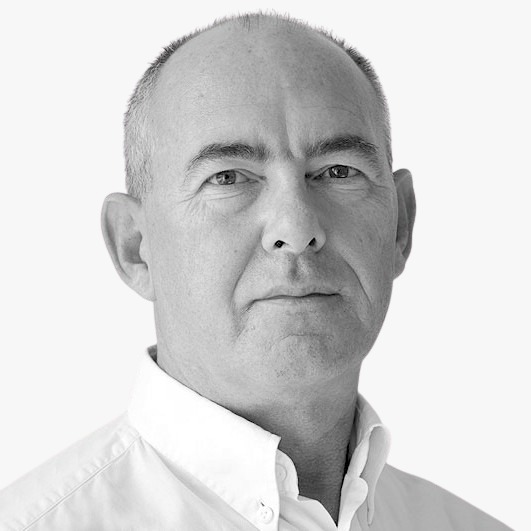 Since the turn of the millennium, we have been involved with our team in advising German companies from a wide range of industries that want to be active in Asia, i.e. want to conquer the market there or also produce there. On the other hand, we advise and accompany Asian companies entering the German-speaking market. Occasionally, we transform our forward-looking consultations into active partnerships when, as in the case of AIRDOC®, a comprehensive challenge arises, the supplier expressly requests it, and when it concerns a product and/or service that we ourselves consider to be extremely important. This is the case with AIRDOC®. Supporting the medical profession in diagnoses, a simple to use but highly efficient solution and ultimately people's health are close to our hearts. Therefore we are intensively involved in this project together with AIRDOC®. We are therefore the distributor for AIRDOC® for the German-speaking countries (Germany, Austria, Switzerland).